Revolution Sounds - 01/06/2019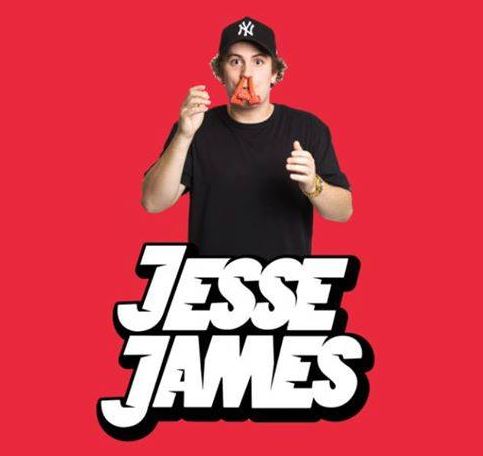 Duration: 3 Hours (approx.)
Location: Maryville, NSW
Product code: RevoSound
REVOLUTION SOUNDS IS BACK!!
TICKETS:
1st of June
5:30PM – 9:00PM.
3 hours nonstop music.
Unlimited Trampolines and Bubble Soccer included with entry.
This is a clean event, no drugs, no alcohol and no explicit language in the music.

BOOK ONLINE NOW AND SECURE YOUR SLOT!

-NEW PROCESS FOR BAGS AND VALUABLES-
Due to a high number of participants bringing in with them bags and other valuables for us to keep we will now be charging a cloakroom service of $2 and using a dedicated room and staff member to handle it (no longer the cafe). If you want to avoid this fee simply don't bring anything you can't keep on you. It's also a non optional fee if you are bringing a bag as we will take it at the start of the night and return it to you at the conclusion of the event.

Tickets at door: $25
Online: $20
Cloakroom service*: $2


Food options:

Small Hot Chips: $5.00 (sauce is 50c)
Large Hot Chips: $9.00 (sauce is 50c)
Packeted Chips: $3.50
Various lollies: 25c – $1

Drink options:
Cans: $2
Sport Drinks: $4.5
Large Slushie: $4.50

Terms and conditions of entry:
-
To be allowed entry you MUST
have either;
·
Your own I.D. à Passport, drivers licence, school I.D. or birth certificate (can be
a photo copy)
·
If you DO NOT have any of these
you will need a parent/guardian to line up with
you and present their I.D. for you to be granted entry. For this to be
valid the parent/guardian will need to be there with the participant,
photographs of the I.D. on the participants phone will not be accepted.
·
ONE PARENT/GUARDIAN I.D. PER
PARTICIPANT UNLESS THE PARTICIPANTS ARE SIBLINGS, i.e. A parent cannot sign in
their own child as well as the child's friends, the friends must have either
their own I.D. on them or have a parent/guardian with them.
·
You will be denied entry if you fail to present any
of these I.D. types, no exceptions.
-
This is a drug and alcohol free event, if you are found to be in the
possession of or under the influence of drugs and/or alcohol you will be banned
from Revolution and the police will be contacted
-
All bags will be searched upon
entry and placed in the cloakroom at a cost of $2. You cannot bring any bags in
unless you purchase cloakroom hire.
-
Bottles of any kind- empty or
full are prohibited and will be thrown out upon entry if found. Water is
available to purchase from the café for $2.50.


Please ensure you and your parents or guardian have a read of our terms and conditions of entry below before purchasing a ticket as any failure to comply will lead to you not being granted entry to the event.

1. A Photo ID that contains your full name & DOB is required for entry. You also agree for us to scan the ID upon entry.
2. This event will be a closed door event which means no pass outs.
3. This event is limited to participants aged 13 – 17. The only exception are those aged 12 but in year 7.
4. If you are seen as doing anything potentially harmful to another participant or attempting to cause trouble in any way you will be removed from the event and blacklisted from all future events.
5. The number of your parent or guardian must be written down as an emergency contact on your wristband prior to entry.
6. No bags will be allowed to be kept with you, if you bring any items that need to be kept with us you will be charged an additional $2.00 for us to look after your stuff and return to you at the conclusion of the event.
7. No drinks or food of any kind will be allowed in, any brought with you must be discarded at the door including water bottles.
8. It is recommended to not take any valuables into the venue as we cannot be held responsible for the misplacement or theft of personal belongings. If you would like to hand valuables to us for safe keeping it can be done on the night for a $2 fee with our cloakroom service.


Frequently asked questions:
Q: Will there be security at the event?
A: Yes we team up with Alpha K9 security who are professional external security guards that specialise in events.

Q: I have made a booking online, how do I redeem it in person?
A: The online booking generates a reference number, just quote that in person and we can find the booking details. Otherwise we can do searches under a surname or phone number.

Q: If I don't book online can I still buy tickets on the night?
A: Yes, they are $25 at the door.

Q: Are parents allowed to go in with their children?
A: No, we have external security at the event to ensure the safety of all participants and similarly have a blanket rule against any parents or adults being inside with minors.

Q: The online booking says the product is not available?
A: Online bookings close 3 hours prior to the event so on the day you will not be able to purchase the ticket online but can buy them at the door for $25.00

Q: Will there be a photographer again at this event?
A: Yes and photos take a few days to process and usually appear a few days after the event has concluded.

Q: I am a DJ and wish to play at your event, how do I apply?
A: Send us a Facebook message on our U18's page.